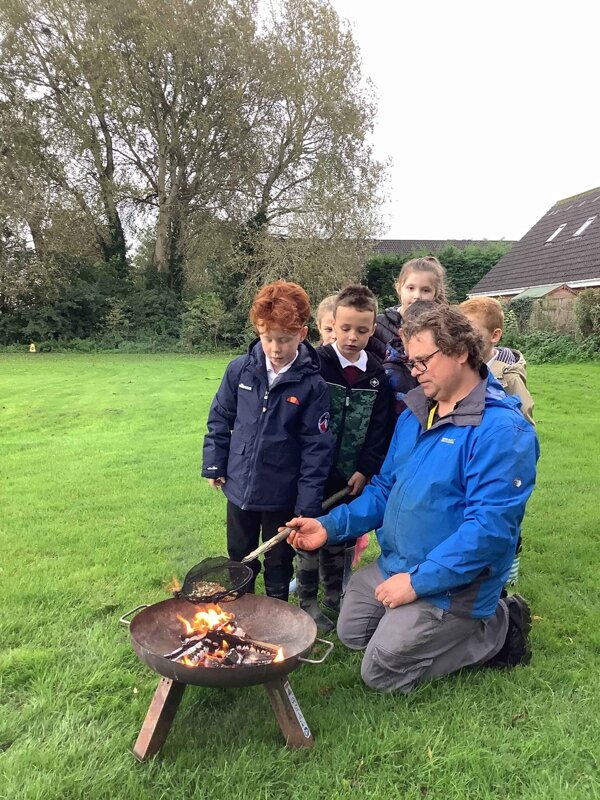 Walliams class have had an amazing time attending their Forest School sessions this term. The children have loved being outdoors exploring and having fun with nature in our school environment. Here are some of the activities the children have experienced:
Natural Arts and Crafts
Woodland Games
Dens, shelter and furniture building
Learning about trees and nature
Lots of fun team building activities
The sessions ended with a fire safety and cooking over a fire lesson which the children loved.
Throughout these sessions the children have been given the chance to develop a number of skills like building self- confidence, concentration, communication, social interaction, speaking and listening as they have had to complete most tasks in pairs or a group.
The Forest school activities have helped to improve the children's gross and fine motor skills, encouraged independence and provided the children with the opportunity to take risks, apply their creative thinking skills and problem solving skills.
The fun the children have had and the skills they have worked on and developed weekly has been invaluable.