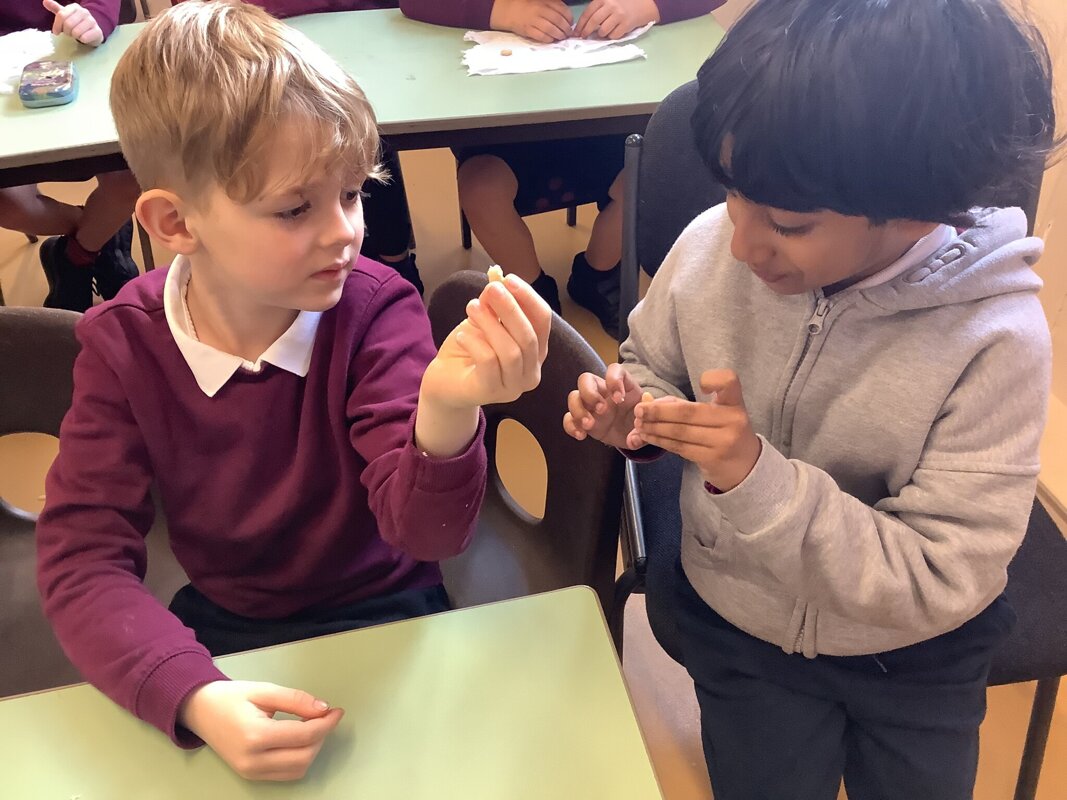 This week, Year 2 have been botanists!
At the beginning of the term, we planted our own seeds to test what a plant needs to grow. We also had some seeds planted in different conditions including without water, without soil, without sunlight, and at an extreme temperature.
We have been completing a plant diary and this week, we had a chance to compare our plants to see what they need to be healthy. We also built our own plant life cycles and dissected a bean seed - which was a little bit sticky and smelly!