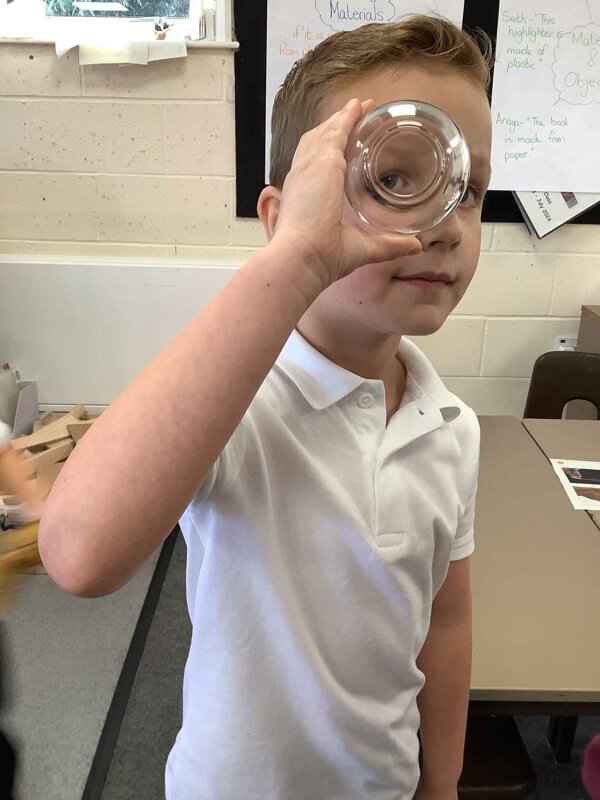 Year 1 have had a busy week at school. In Maths, the children have been learning about 2D shapes and in Writing , we have practised different aspects of Instructions.
Computing is all about 'Technology around us' this term and the children have been learning what the word technology means and why we need to learn about technology in this modern world we live in now. In the next week, the children will be practising their mouse and keyboard skills.
Science was active and full of discussions again this week. We looked at different objects and talked about the properties of the materials they're made of.
We look forward to another full week at Grange Infants' School and will tell you more about our PE lessons in our next blog.