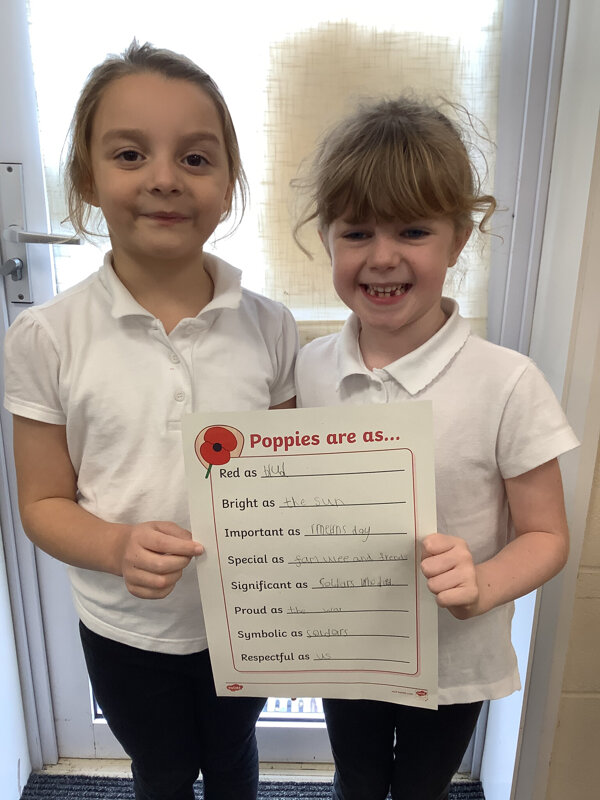 On the 10th November the whole school took part in Remembrance day where they undertook a range of different activities to remember all those who lost their lives in the great wars.
We started the day with exploring why we learn about Remembrance Day and created our own art work and poems. At 10.40am we joined hundreds of other schools in a live assembly through the Literacy Trust and held our own minutes silence at 11am.
EYFS children created their own poppies, Year 1 used potatoes to create their own poppy fields by printing and wrote their own poems of remembrance. In Year 2, they focused on a number of different books about the wars. The children read 'Where the Poppies Grow?', 'Peace Lily' and 'Flo of the Som' all by Martin Impney and Hillary Robinson where they compared the different roles people and animals undertook during the wars. They then turned their creative hands to recreate sunset soldiers and pointillism poppies.
We finished the day by watching the thought provoking animation written by the BBC called 'Poppies' which is a beautiful, short animation which sees war as experienced by animals.