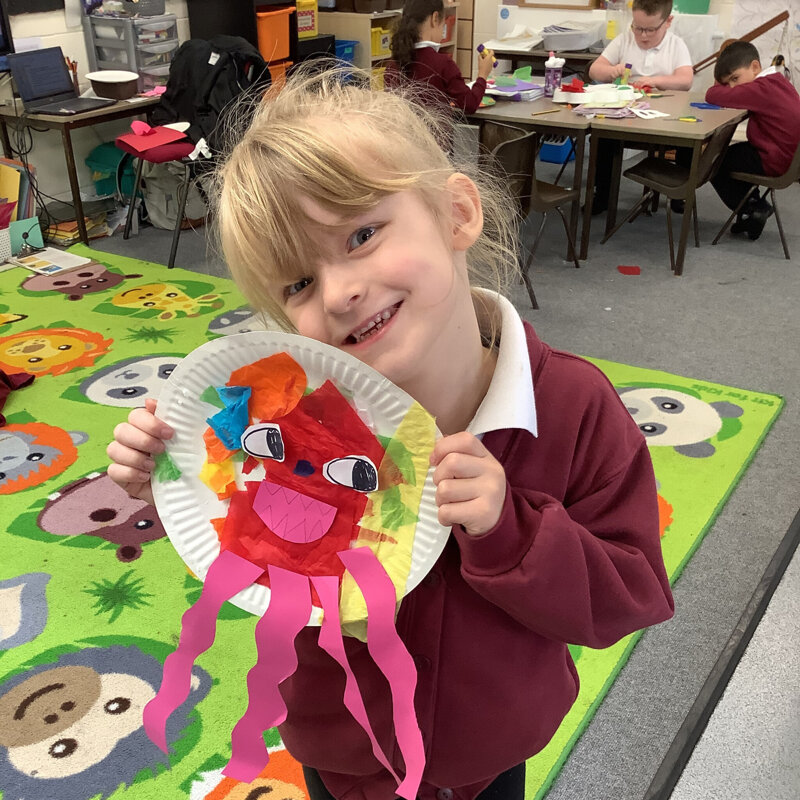 We have had another busy week!
In English, we have explored instructions. The children followed a set of instructions for making a paper plate monster. They had to make sure they completed the task in the correct order. After this, we worked on time adverbs (First, Next, After) and imperative verbs (bossy verbs - cut, stick, add). The children had great fun making their paper plate monsters.
We have continued to develop our gymnastics skills, with this week focusing on different types of jumps. We practised straight, tuck, star and pike jumps. The children were very excited to use the different apparatus. They were very brave jumping of the large apparatus.
To support our geography learning, please talk to your child about their route to school and what they see on the way. Thank you