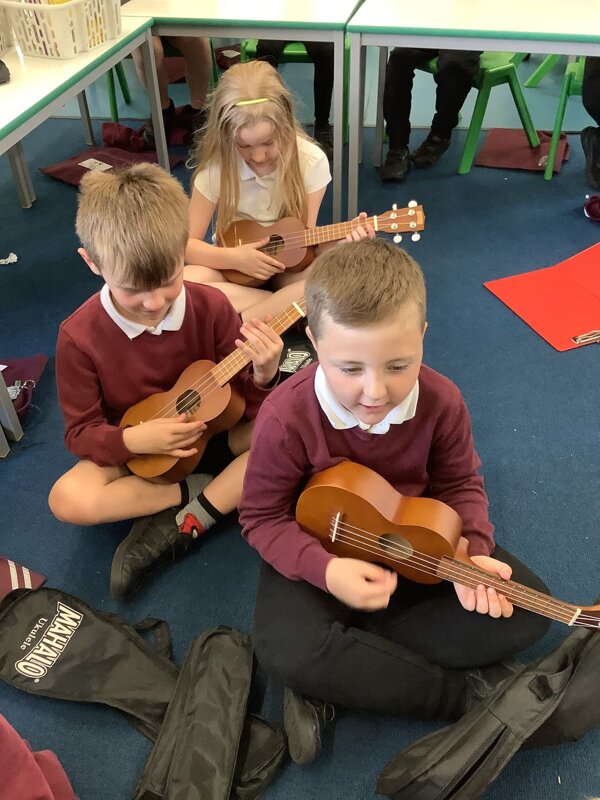 For the past couple of weeks, Year 2 have been learning how to play the ukulele.
So far, the children have explored the different parts of the ukulele, learnt the difference between picking and strumming, and learnt how to play different chords. The children have also learnt how to play some well-known songs. These include:
Human by Rag'n'Bone Man,
We Will Rock You by Queen,
and Ho Hey by The Lumineers.
---
The first few weeks were a challenge, but the children have come a long way. We cannot wait to show you what they have achieved!