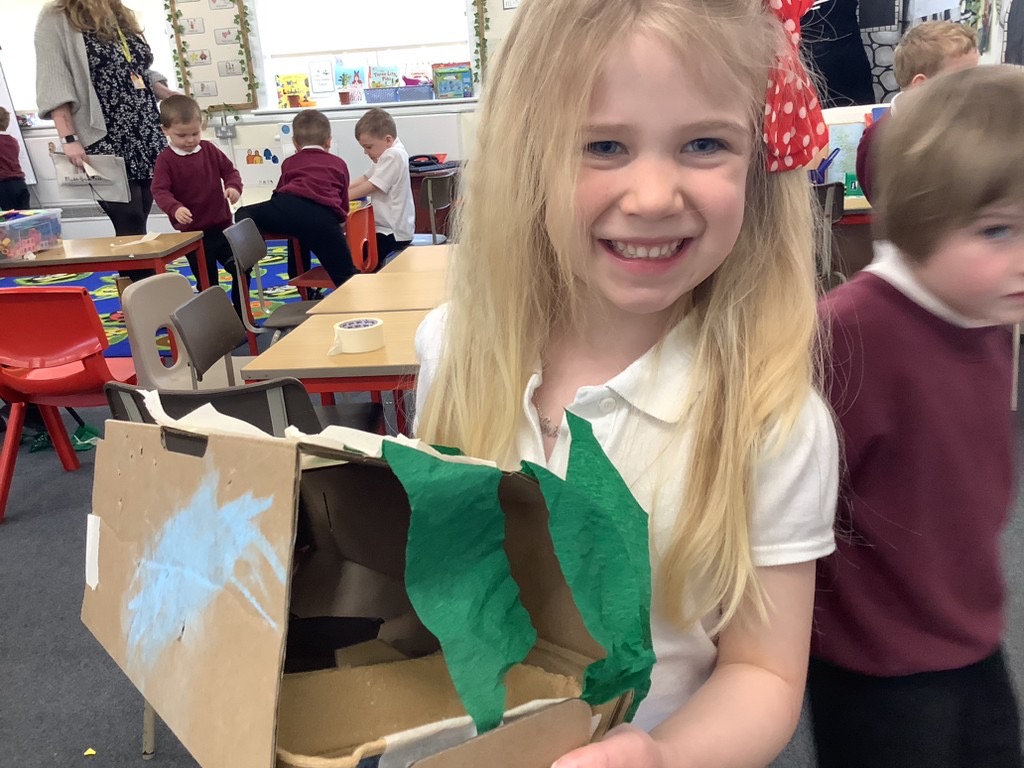 This week we have been learning all about planting and how to grow plants.
We have been having a look at what sort of things plants need to grow and how we can start to grow and look after our own plants.
We have also started doing Drawing club, where we change parts of traditional tales and use our imaginations to create funny and strange characters. We especially enjoyed designing the giant's castle from Jack and Beanstalk, what a fun week!