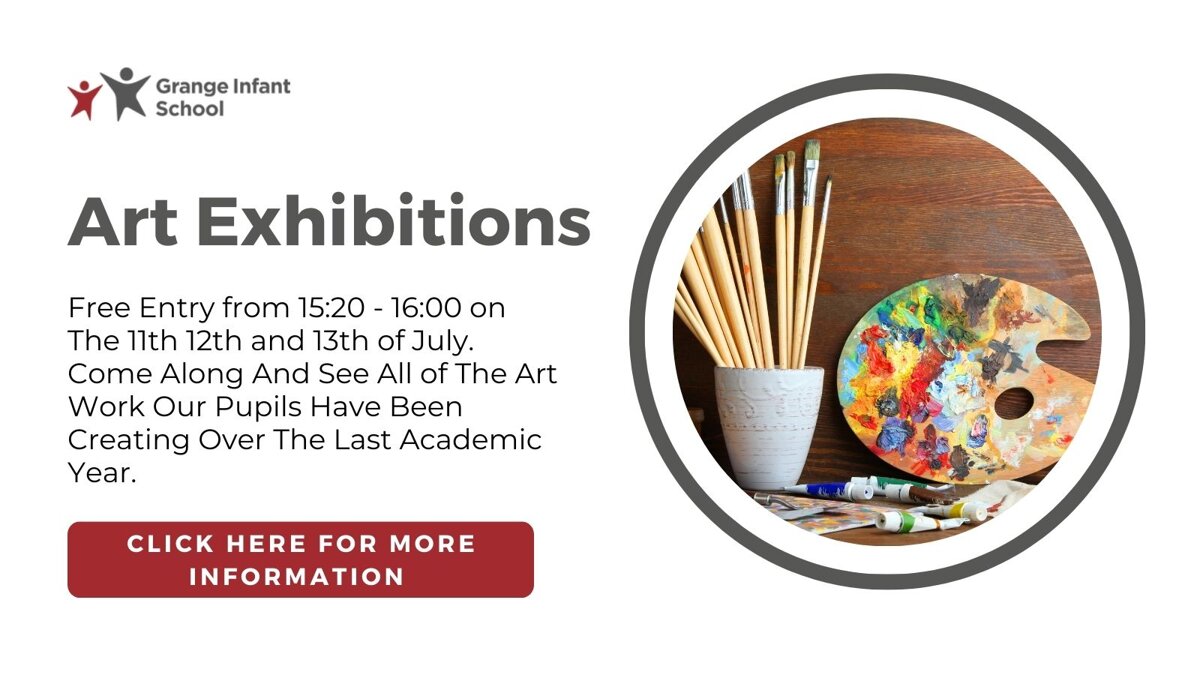 Our school is hosting an Art Exhibition on July 11th, 12th, and 13th from 3:20pm to 4:00pm.
This is an excellent chance for you to see the amazing artwork that our pupils have created over the past year.
The exhibition will be held in the school hall, and access is through the school hall doors from the school playground. Admission is free, so please come and support the children's creativity.
We hope to see you there!