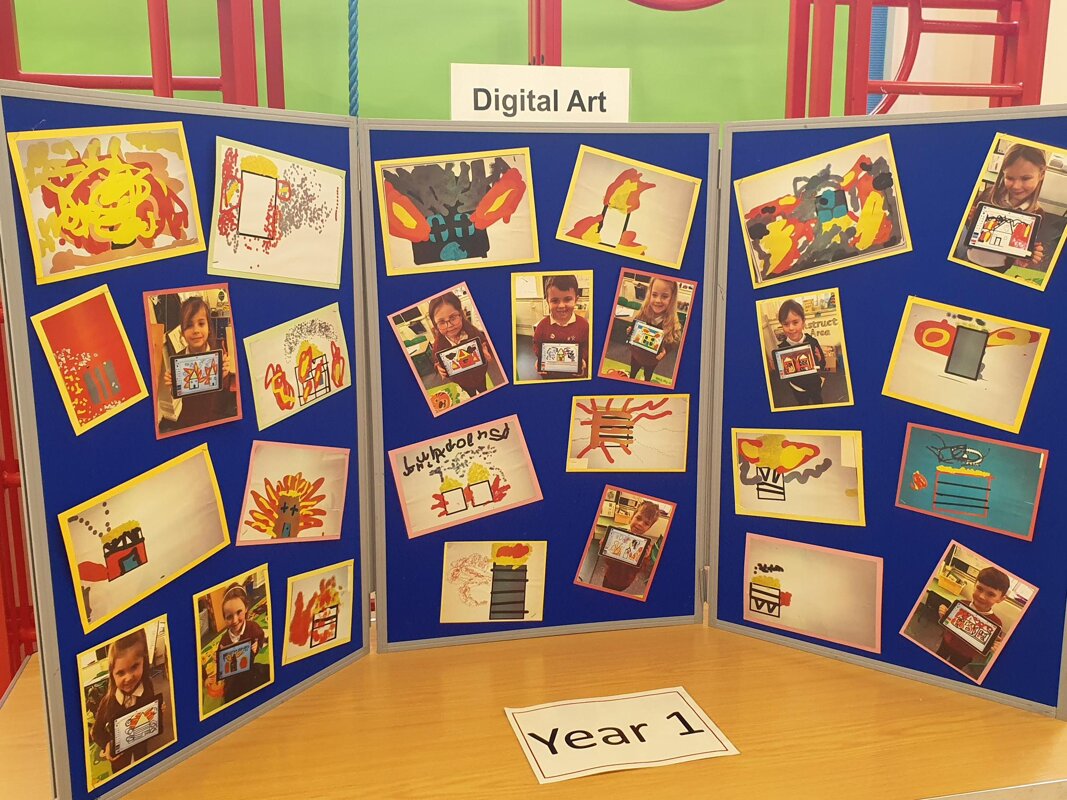 Picture this! A hall filled with colourful creations, paint-splattered aprons and beaming children, laughing from pure artistic joy. That's right, our young artists have been working their magic all year round to create final pieces to showcase to all our parents during our end-of-year art exhibition.
Lets face it, our art lessons can get messy, especially with children so young, but we know that a messy classroom and child is a sign of a creative mind at work. And boy, we have some creative pupils!. All year our children have been studying line drawing, shade and tone through different media including not just pencil and paper, but also sculptures with clay and natural objects. The children have been so engrossed with the work and artists that we have looked at this year, this exhibition was a great opportunity to share how many amazing artists we have in school. From Andy Goldsworthy and natural art, to Picasso and abstract art, the children have explored their own artwork based on many different artists this year.
It was our first ever art exhibition and we are so proud of what our children have achieved over the school year. We have already made plans for an even bigger and better exhibition in the summer of 2024. Thank you to all our parents and carers for supporting the school and attending this special event!