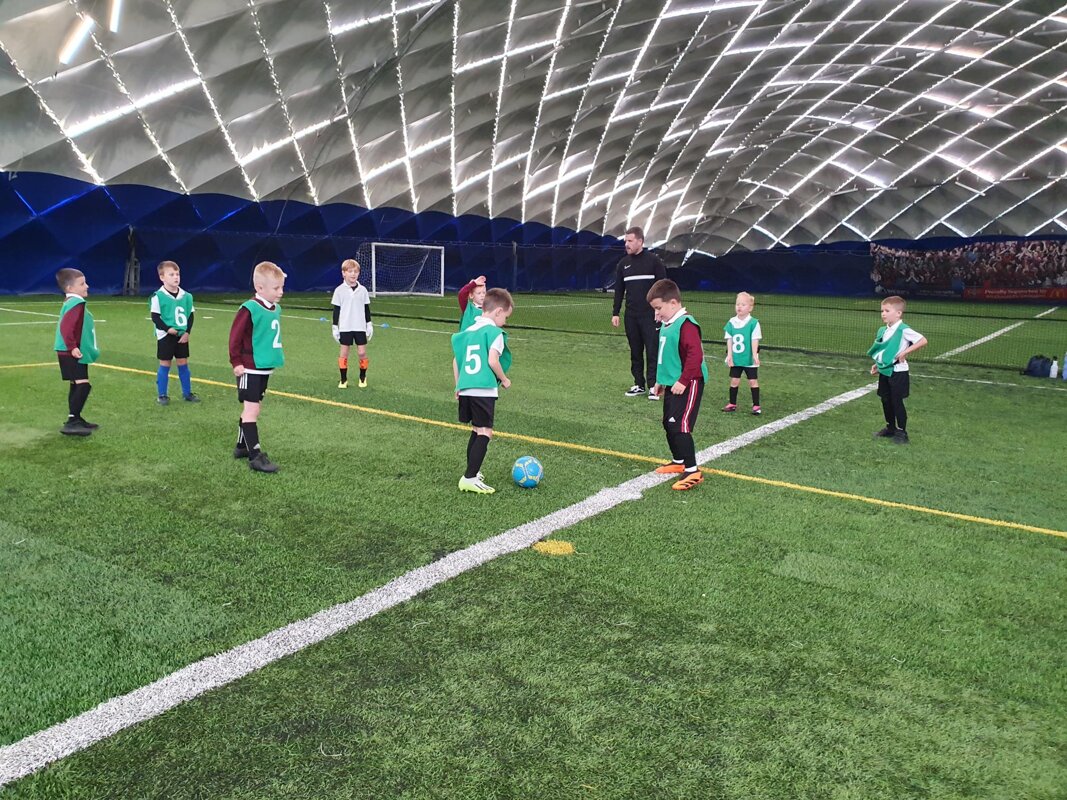 On Tuesday 17th October we took 9 lucky football enthusiasts to a KS1 5 a side football tournament along with other schools in Swindon. It was the first of its kind for KS1 children to take part in and all of our children had a fabulous time.

The tournament took place in the Swindome and we played against other schools such as Eastrop Infants and Rodbourne Primary. All teams played so well against each other and there was a lovely, sportsmen like atmosphere. Each team played 2 games and finished on a penalty shot out.
We played Eastrop in our first game and although scoring in the first half, Eastrop held us to a 1 – 1 draw. The team played so well together for their first game and worked hard to defend against the other team.

Our second game was against Rodbourne Primary and by this time our team had found their footballers feet and won 3 – 0! There were fabulous goals being scored this game and some really great passing to get the ball moving forward. Our goalies made some fantastic saves as well to stop the ball from going in.

The tournament ended with a fun, competitive free penalty shoot out against the other teams. We couldn't have been prouder for our team. We will certainly be looking at other festivals for our footballers to go to across the year. We would also like to thank our parent helper, Adam, for helping us out on the day and for his superb coaching of the children during the day.