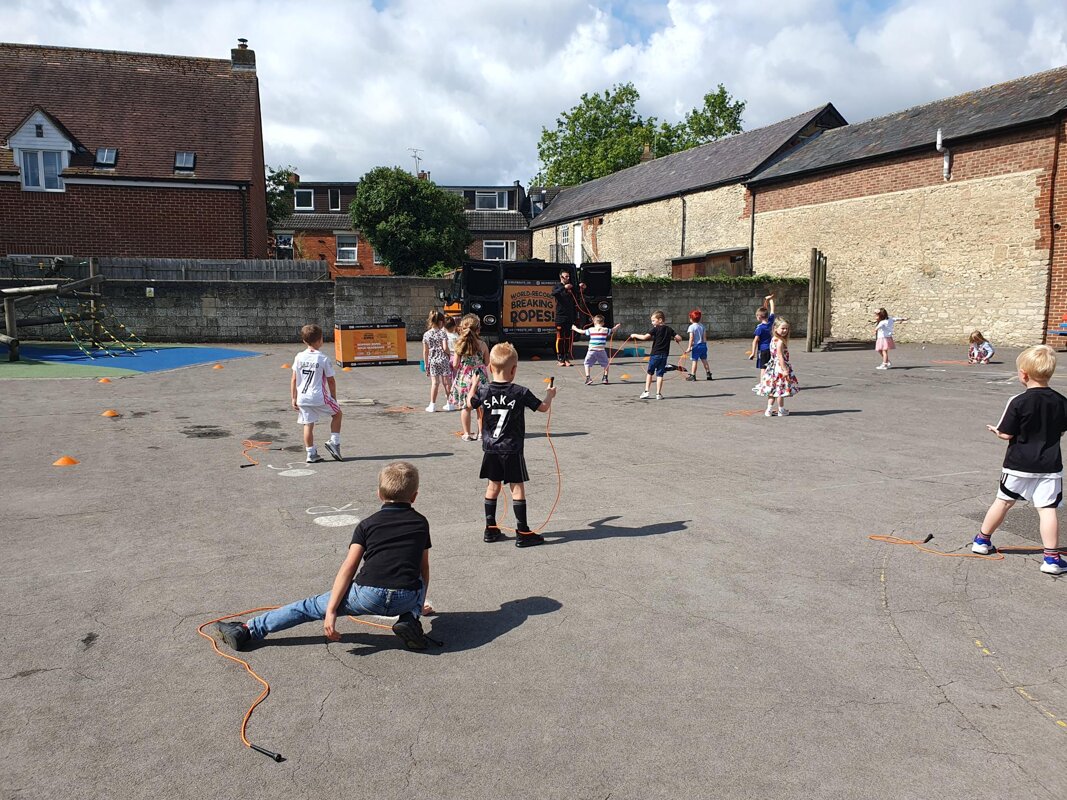 Skip Beatz!
---
What amazing last day we have had at school! The children were lucky to be joined by Pete Thompson, 5x world skipping record breaker, for a whole day of skipping fun. Skip Beatz is designed to teach the children the fundamentals of skipping and help them understand why exercise is so beneficial to their well-being. It truly is a unique form of high intensity exercise entertainment with a whole lot of fun mixed in. It perfectly blends skipping skills with fast paced high energy music. The children loved every second of each workshop they took part in.
We started the day with an interactive assembly taken by Pete and the skipping Ninja who showcased a range of skills to the children. Some of our chosen children even had a chance to take part in some of the showcases on the stage in front of everyone! We were even rewarded to a ultraviolet skipping demonstration!
This interactive assembly was then followed by class sessions on the playground which all the children and staff thoroughly enjoyed. The music was cranked up and the children enjoyed learning new skills and tricks with Pete. It was such an amazing day to finish off such a fabulous term!