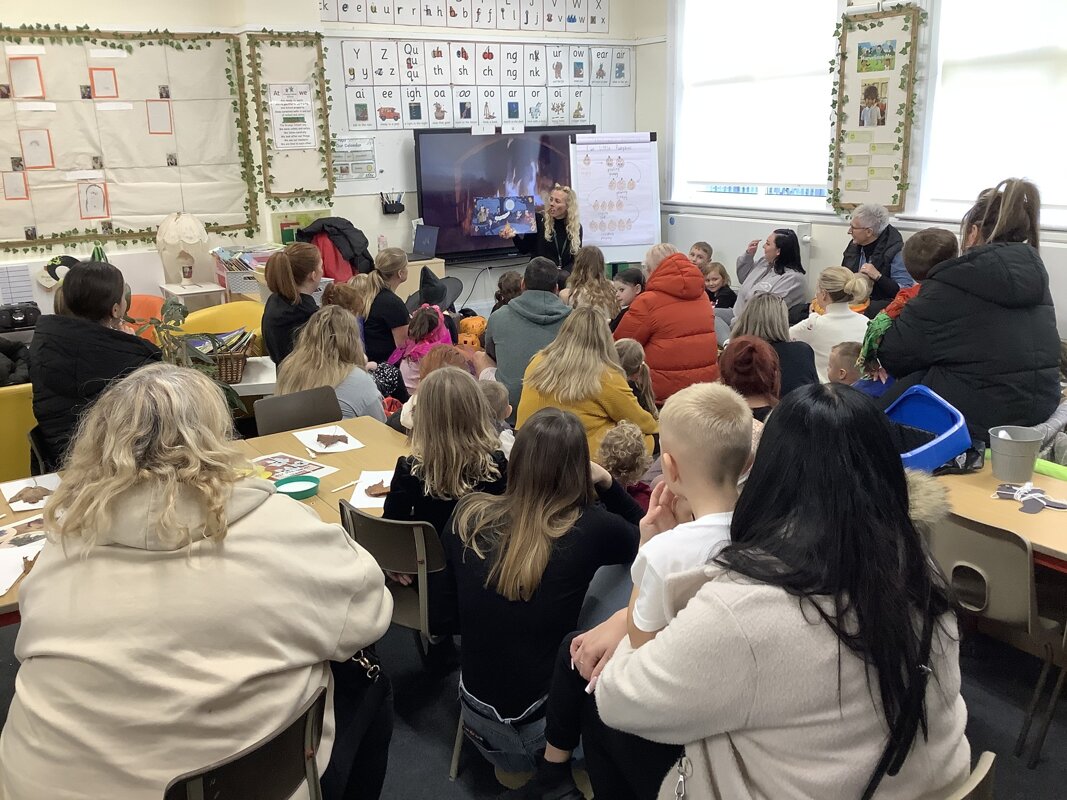 What an amazing day we had in school on Halloween. We started the day by all dressing up for Halloween and came to school dressed as witches, wizards, vampires, zombies and so many different characters.
In the afternoon, we invited all our parents into school for a 'Reading for Pleasure' event where all our children and parents got read a 'Halloween' story and then took part in a range of different craft activities.
We started with an amazing 'book nic' (like a picnic with books). We chose a book to read and share with our parents and then discussed what we had read. The children absolutely loved choosing, exploring and 'blethering' about the books they had chosen.
During the afternoon, the teachers read a different book in each year group and we completed lots of book related activities. Year two read 'Little Monsters' by David Walliams, Year 1 'Funny bones' by Janet and Allan Ahlberg and 'Winnie the Witch' by Valerie Thomas and Korky Paul and EYFS read 'There's a Witch in your Book' by Tom Fletcher and 'Christopher Pumpkin' by Sue Hendra and Paul Linnet. They then took part in a range of different activities from making skeletons to making mummies. We all had a lot of fun! We want to say a massive thank you to all our parents for attending the event. It was lovely to see so many of you in school!